VISIT US AT SPIE AR / VR / MR 2023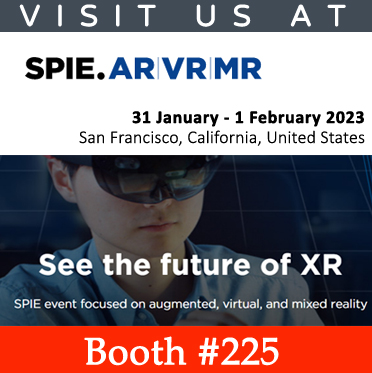 MY Polymers is taking part in SPIE AR/VR/MR 2023 on January 31 – February 01 (Booth #225), at the Moscone Center in San Francisco, USA. 
MY Polymers announces the new LAM lamination adhesives for AR/VR Displays.
These adhesives have a unique combination of low indexes of 1.34, 1.35 (and soon 1.33) and very strong adhesion to plastic films (PET, PC), PMMA, glasses, and metal surfaces. The materials are pure UV-cured materials, with no solvents, enabling simple application. The materials have various applications – especially in AR/VR displays and Smartphone displays. They improve efficiency and overall image quality.