INKJET COMPATIBLE LOW INDEX OPTICAL POLYMER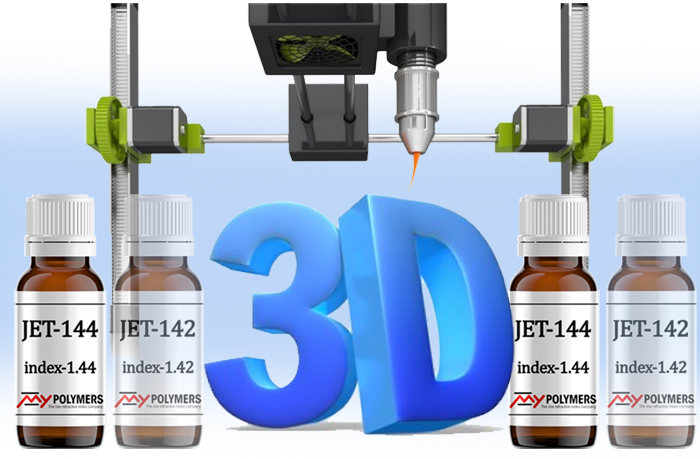 MY Polymers first inkjet compatible low index optical polymer for 3D printing
JET-144, a first in a series of low index inkjet compatible materials, was recently introduced.
This optically clear material has an index of 1.44 and has the required properties for good inkjet compatibility, including the right surface tension and viscosity.
Designed primarily for piezoelectric DOD inkjet printheads, the material requires a relatively low dose of UV radiation for curing. It has strong adhesion, and relatively low modulus, which allows good endurance under thermal cycling and thermal shocks.
JET-144 will be complemented over the next few months with other inkjet compatible products, with lower index and higher index.
Let us know if you have any special needs – a different refractive index, higher (or lower) modulus, etc.
Contact us  for additional details.